Add FAQ Schema to Your WordPress Website in Minutes with SEOPress
Schema markup is incredibly important in SEO and having proper schema markup can change how your WordPress website's content displays in search engines. If your FAQ pages have schema markup, questions appear underneath the results in an accordion, for example: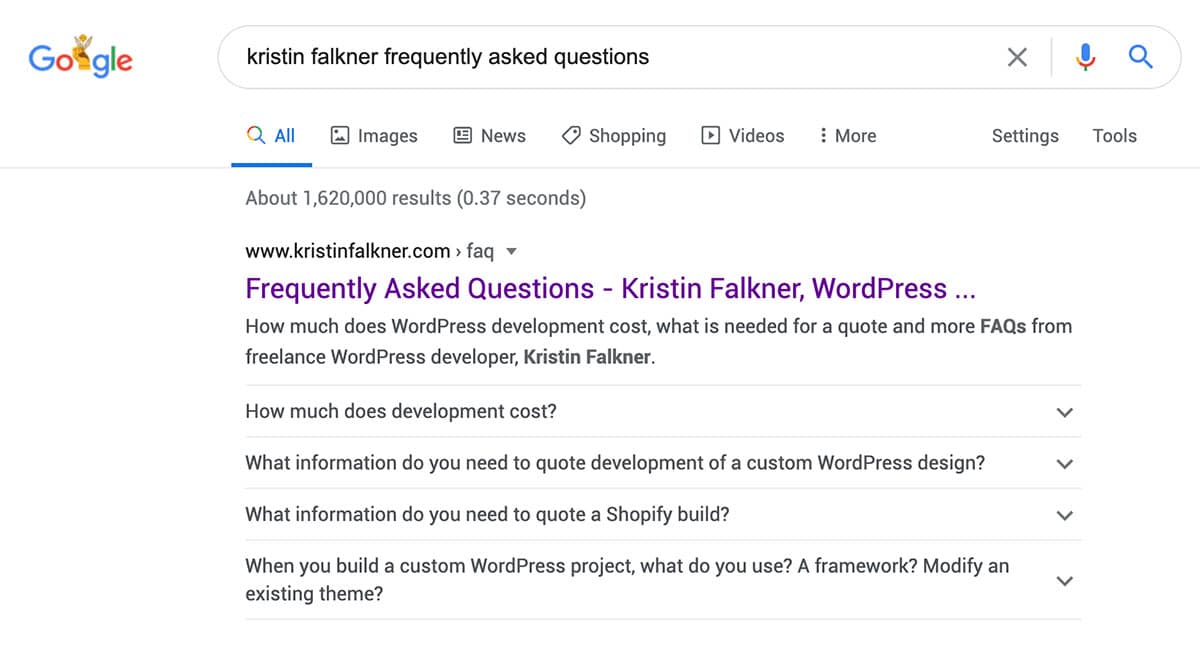 This can be done super simply with the pro version of SEOPress and I'm going to walk you through how.
#1. Make sure SEOPress + its pro version are installed.
The premium version of SEOPress is required for schema, but it comes with a ton of other great SEO features and is an incredible deal for $39/year for unlimited sites. I highly recommend it!
#2. Enable Structured Data Types in the Pro settings of the plugin.

Go to SEOPress > Pro and select the Structured Data Types tab. Once there, ensure the box next to "Enable Structured Data Types metabox for your posts, pages and custom post types" is checked and save the settings.
#3. Edit your FAQ page
Edit your FAQ page under pages and scroll to the bottom where the SEO-related fields are. At the bottom of those, you'll see a Structured Data Types section. In the Manual (default) tab, select FAQ. You'll then see an expandable question/answer fieldset that you can populate with the FAQs you'd like in your Schema. You can click Add Question as many times as needed. Once done and you've updated your page, you can click the blue Validate Schema button to ensure all is well there. The page does need to be publicly accessible for the Validate Schema button to work so if you're working off a local environment or a password protected server then you won't be able to validate the markup until the project is fully public.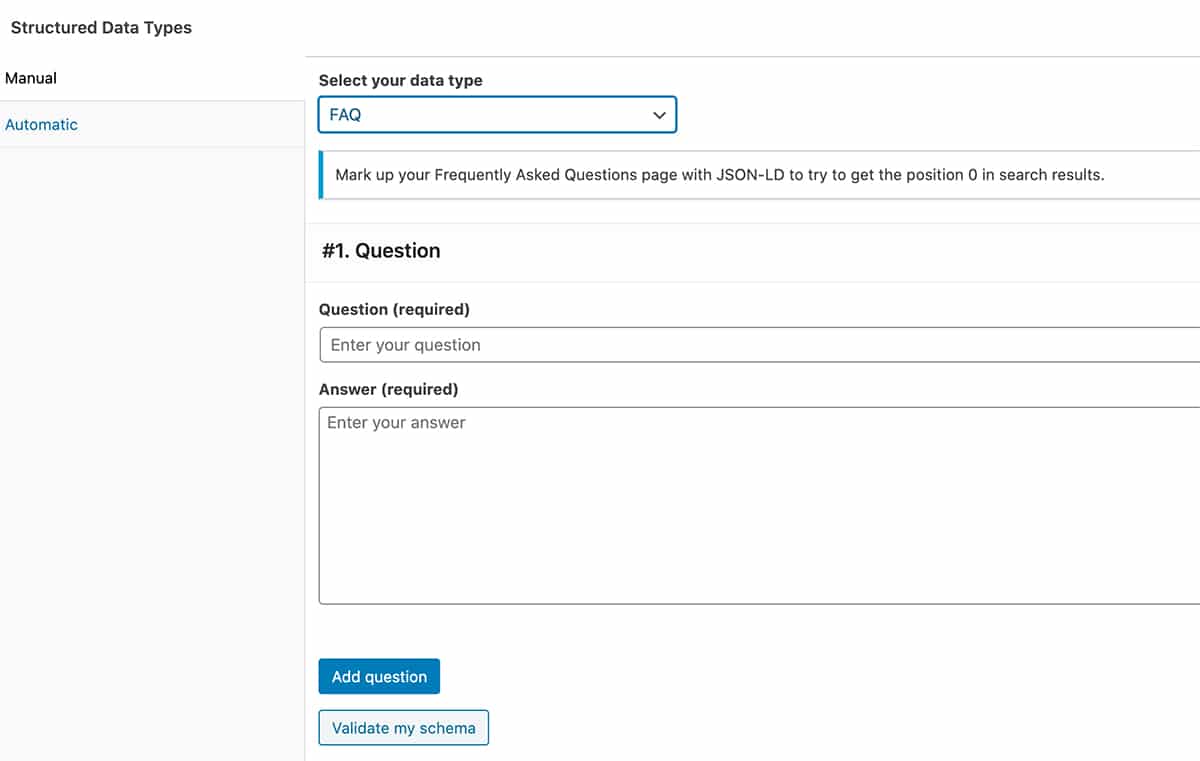 That's It!
Like any website change, you won't instantly see the results in Google as they'll have to recrawl the site for the change to take effect. My display change in about a week or so, but it varies. SEOPress makes it super simple to add various Schema markups to any WordPress project and I've really been digging the plugin lately so I highly recommend if you're looking for a solution to implement schema on your WordPress website(s).
If you'd like to watch a video tutorial, I ran through these same steps quickly here: