Bisk
A Sketch to WordPress Project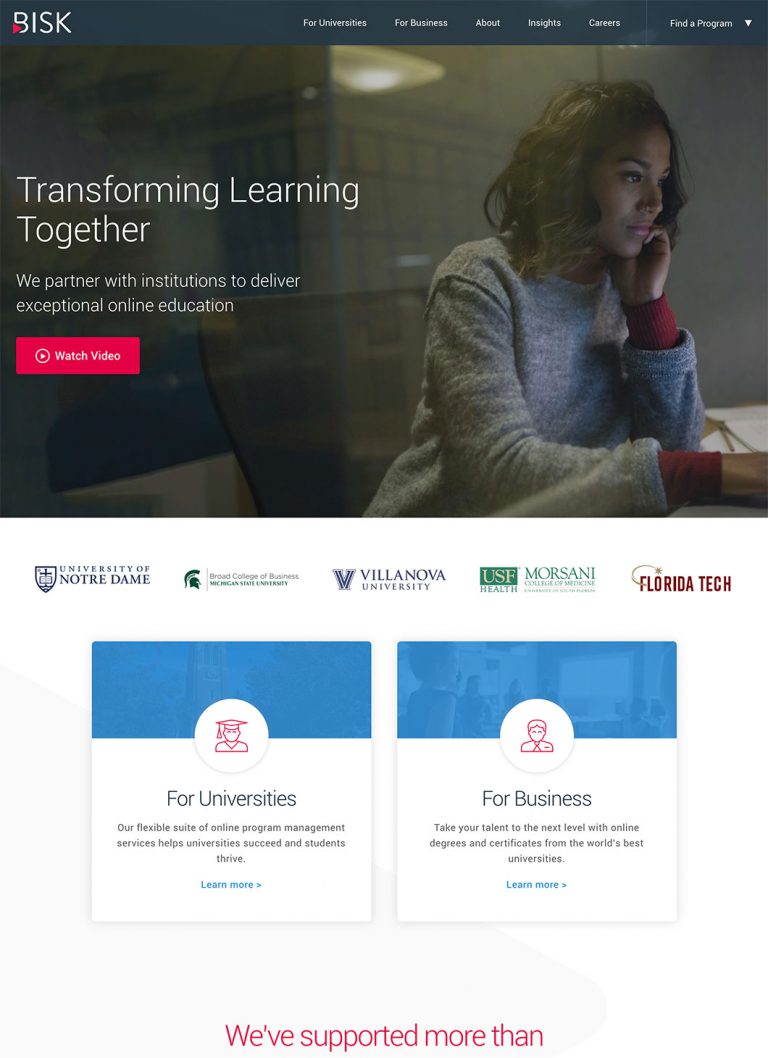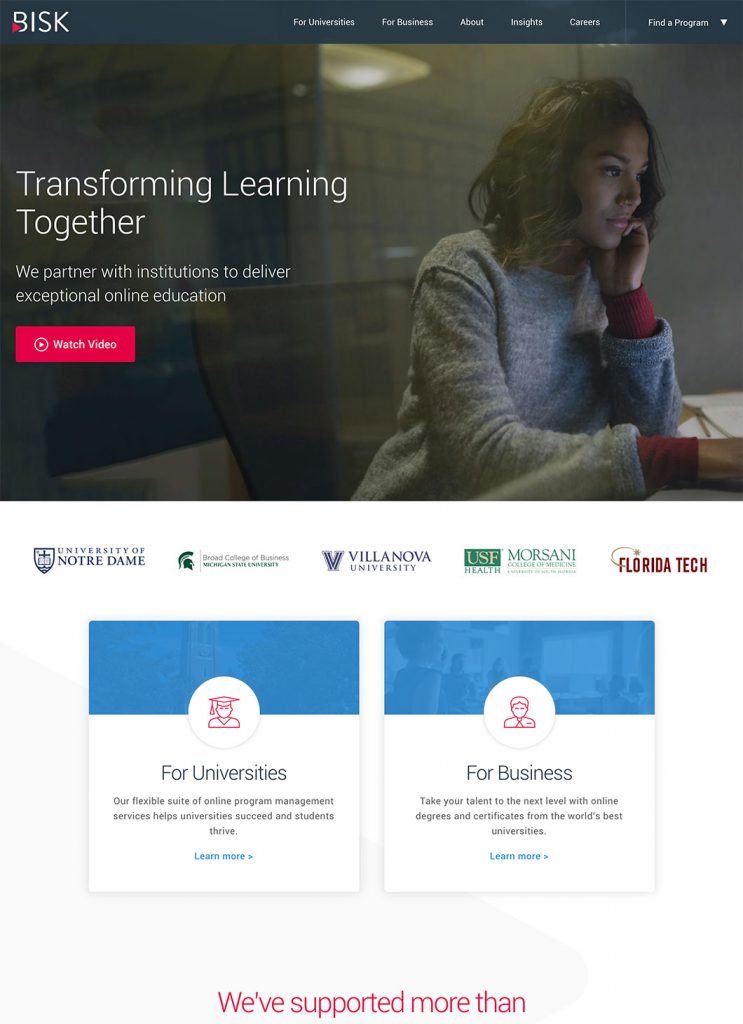 I worked with the great team at Bisk for both their main website and their Bisk Ventures site.
Notable Website Features
Custom post types and taxonomies
Advanced search & filtering
Scroll animations
Designed By
Bisk was designed by the company's internal design team. Sketch files were handed off to be turned into a custom WordPress theme. I also worked with them on Bisk Ventures.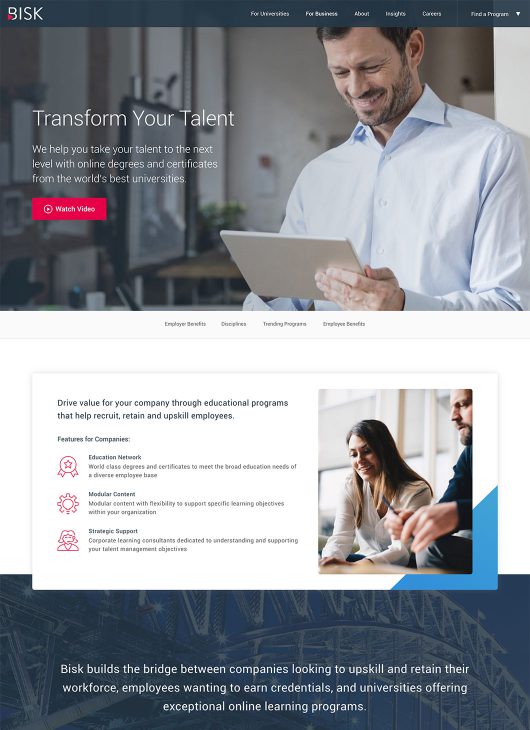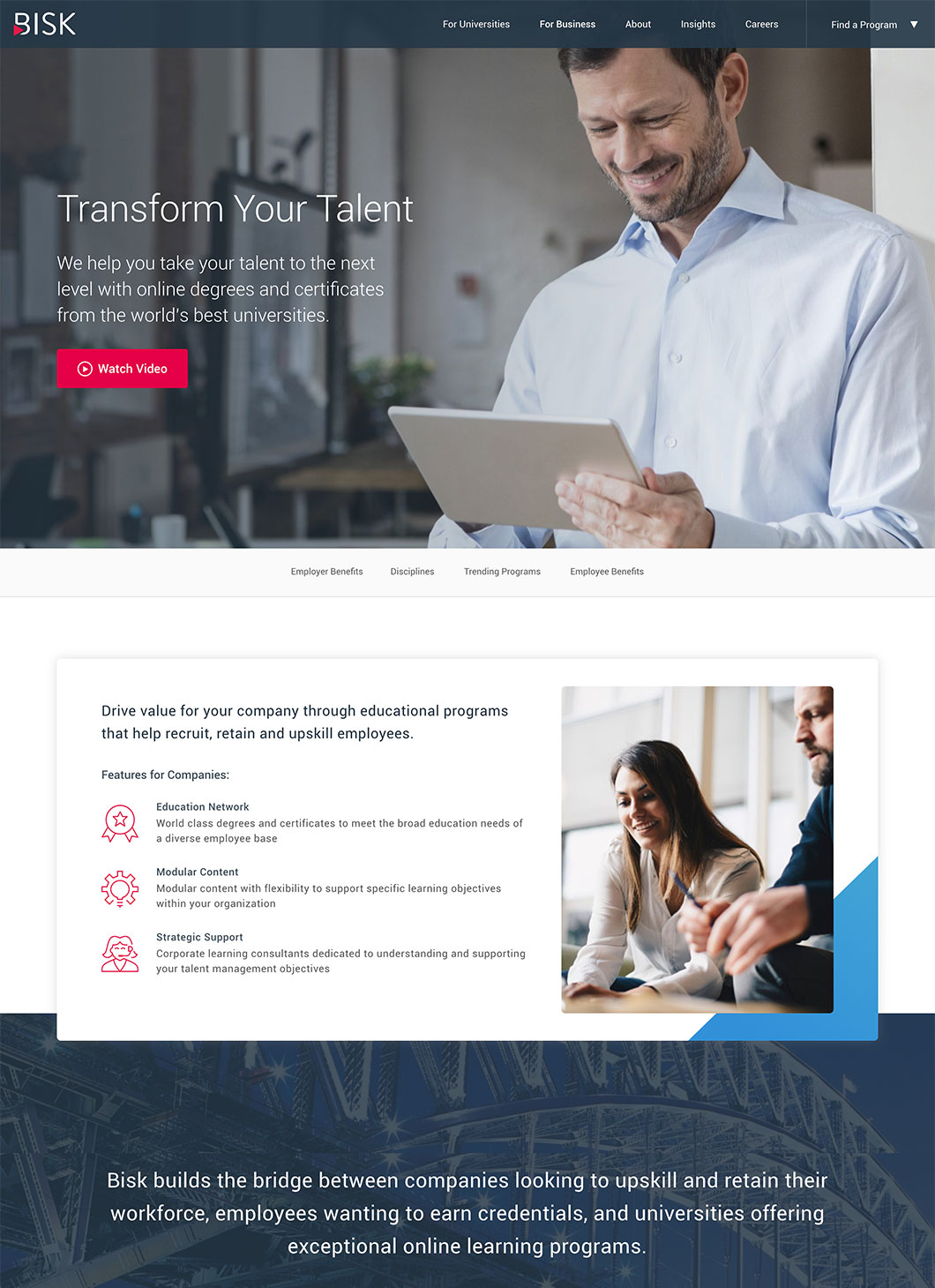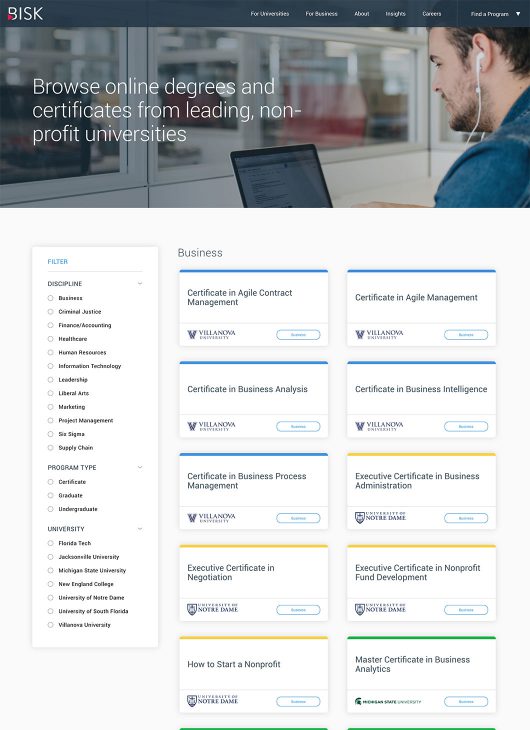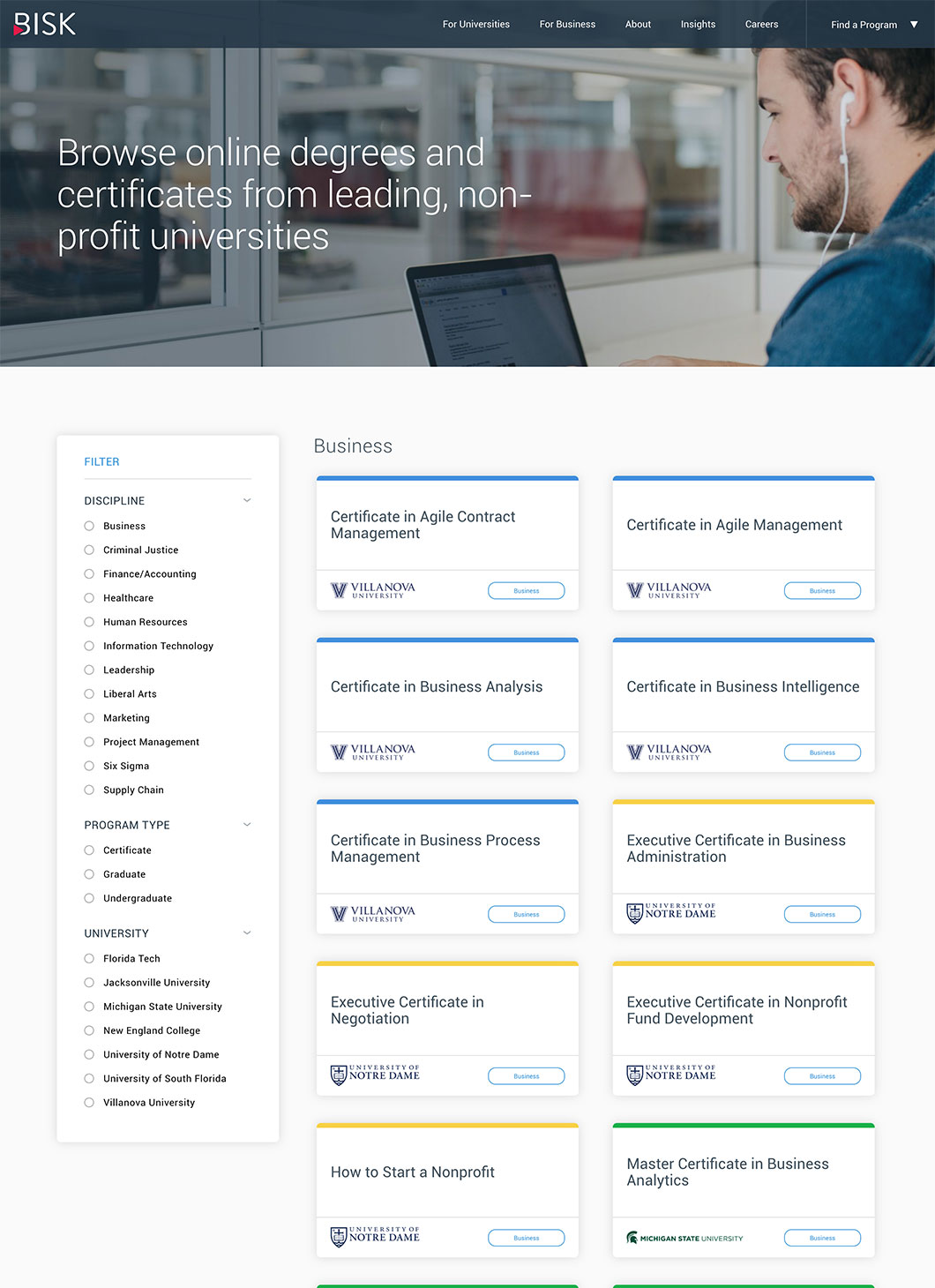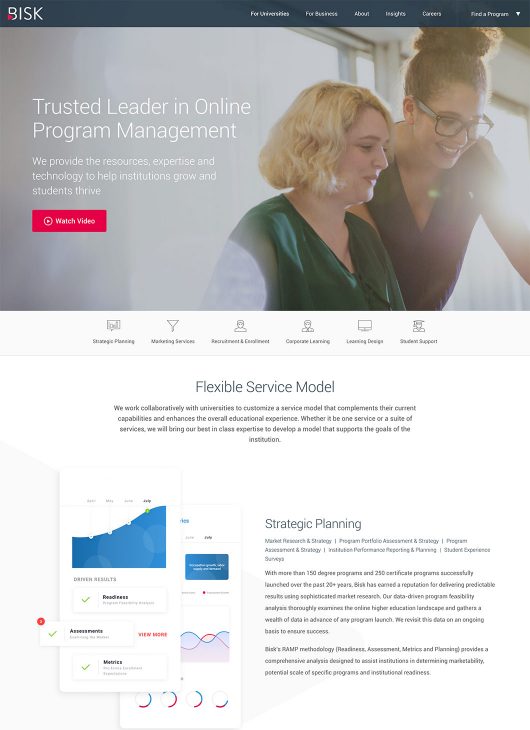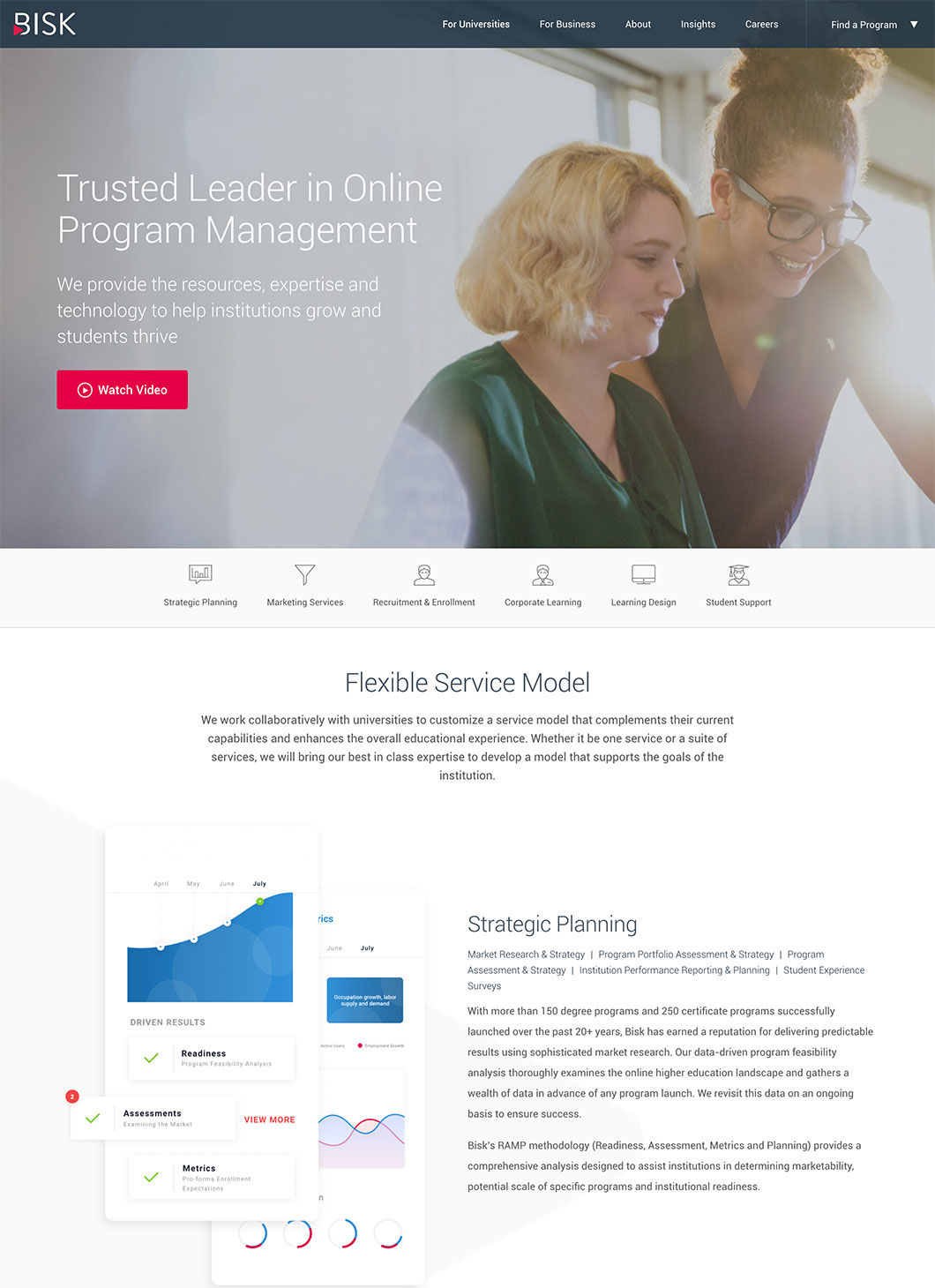 Are you looking for a reliable, skilled WordPress or Shopify developer? Are you an agency with overflow work and you need someone to be a seamless extension of your in-house team? Learn more about my services and how I can help bring your design to life.
View Services