Suntup Editions
An Adobe XD to WordPress + Shopify Project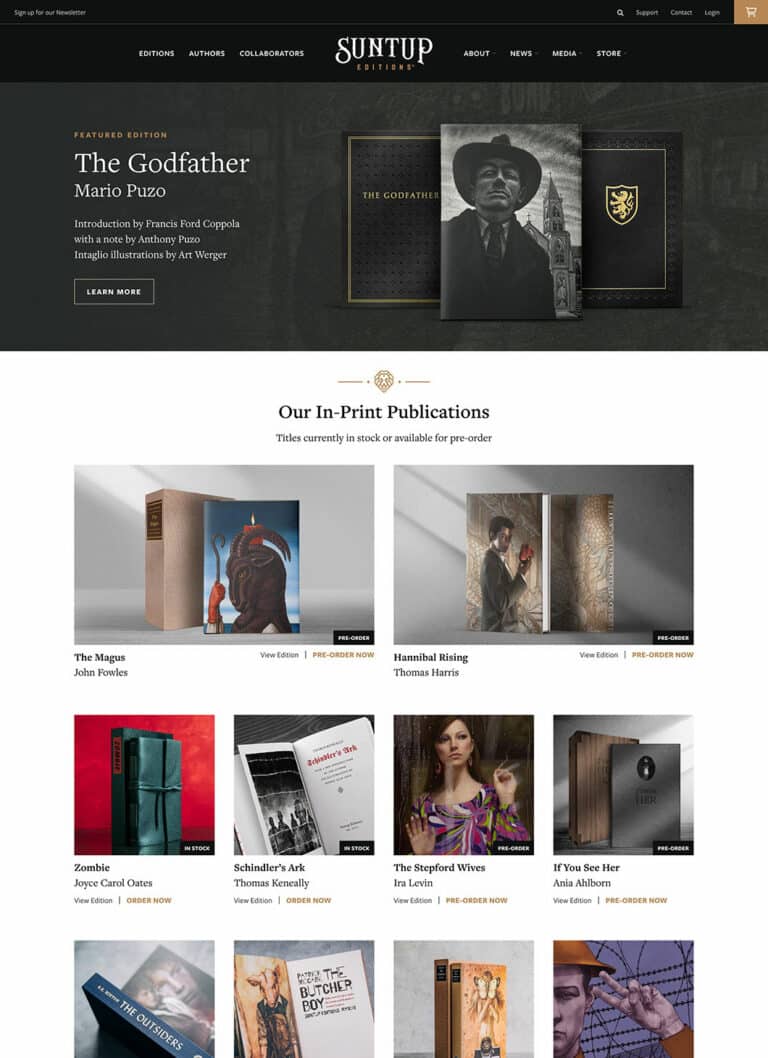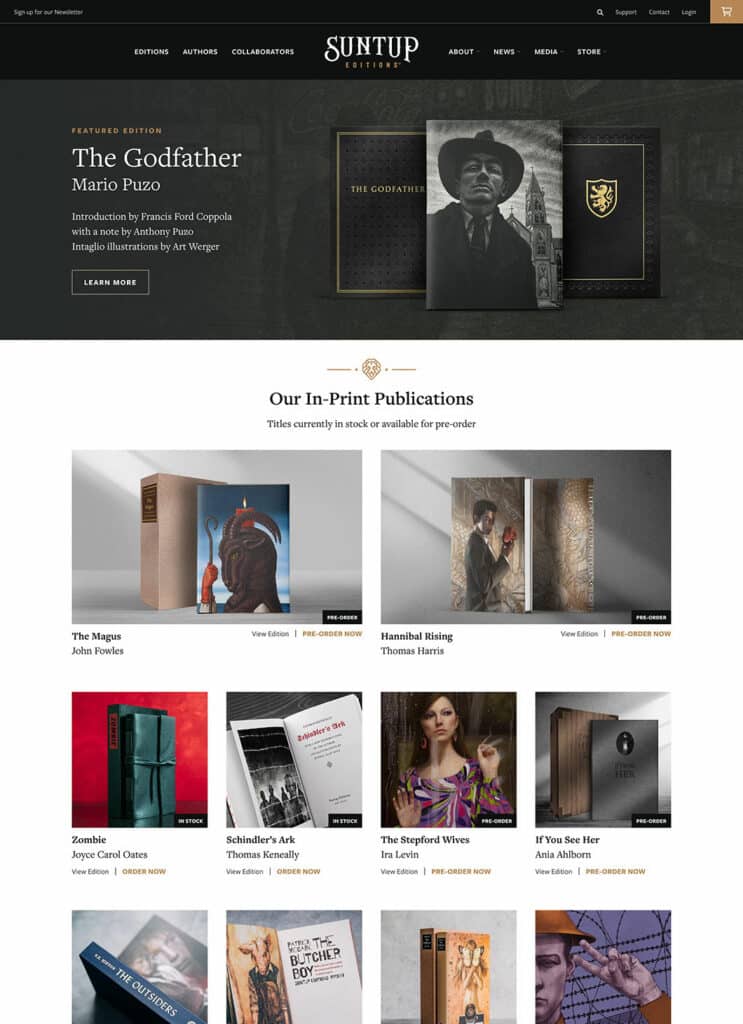 Suntup Editions was a custom WordPress + Shopify development project built from Adobe XD files, designed by the amazing design talent that is Ryan Powell of Balboa & Bedford. The limited edition custom books that Suntup creates are absolutely beautiful and Ryan's design really shows them off properly. A lot of manual action to make changes sitewide was simplified and automated, making updating information about the newest editions easier to do. It was a big build, spanning both WordPress + Shopify, but I'm incredibly happy with how it turned out and it's been receiving a lot of praise from Suntup's enthusiastic fans. Paul from Suntup was a great partner throughout the work, as well! Check out their amazing limited edition books if you get the opportunity.
Notable Website Features
Shopify e-commerce integration
Advanced automation logic
CSS animations
Custom WordPress blocks
Custom WordPress form styling
Custom post types & taxonomies
Designed By
Suntup Editions was designed by Ryan Powell of Balboa & Bedford. Adobe XD files were handed off and turned into a custom WordPress theme and matching Shopify theme.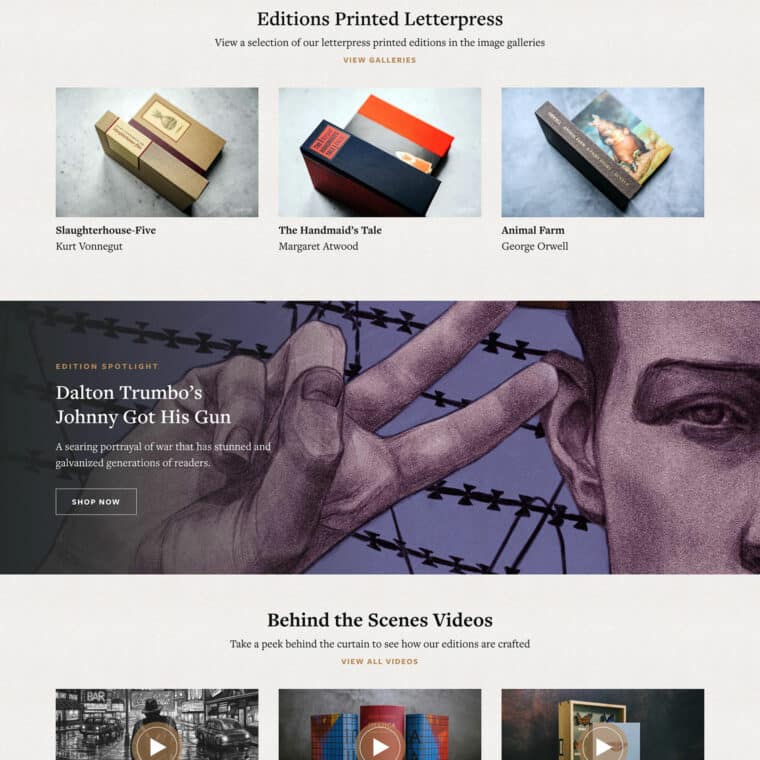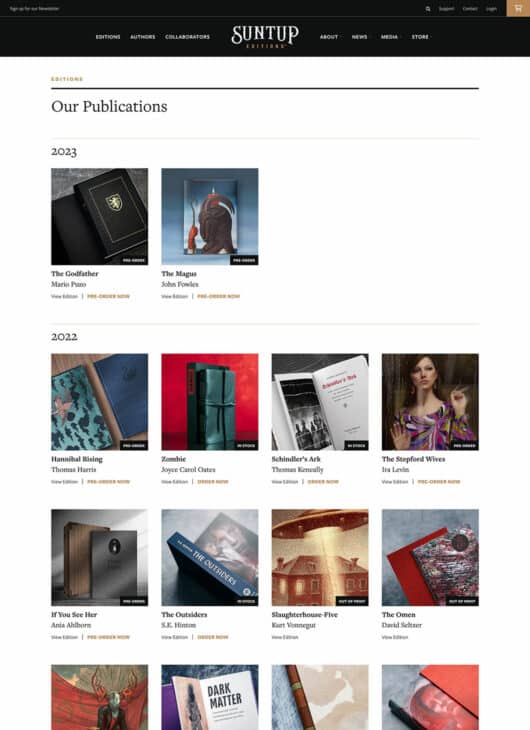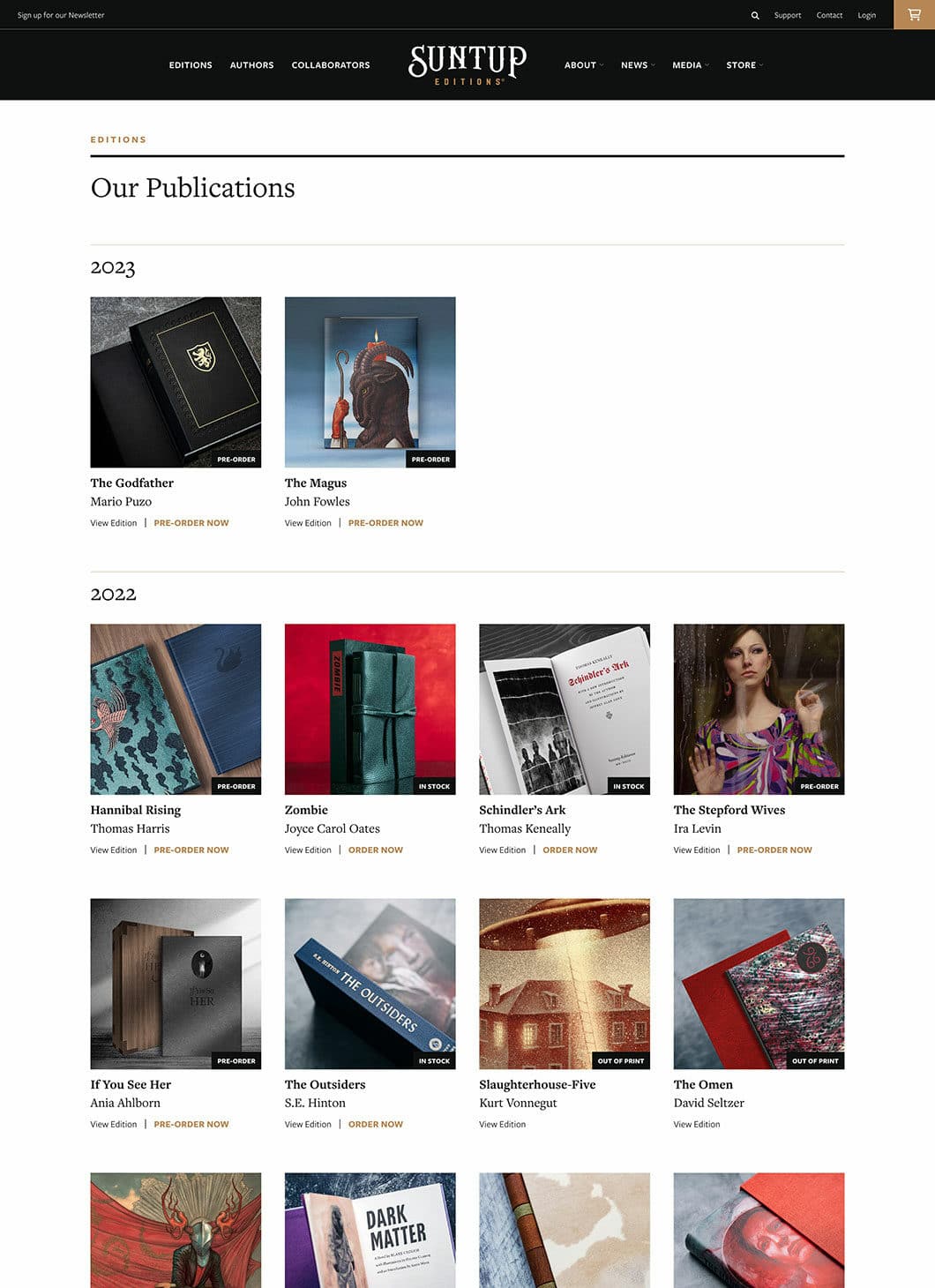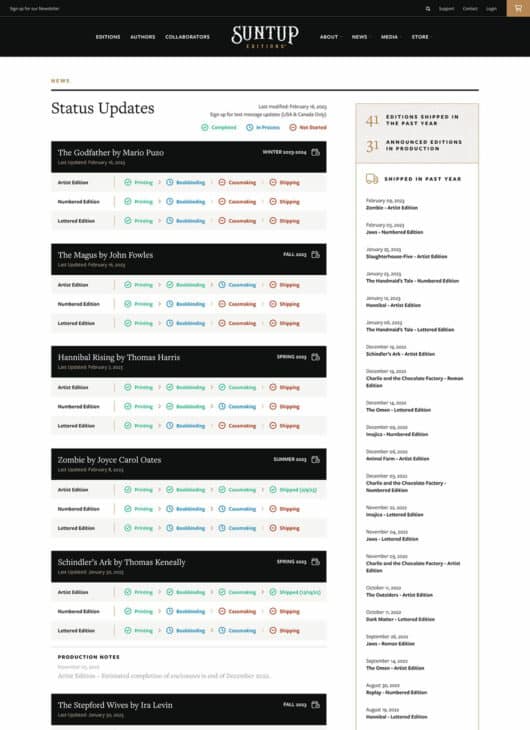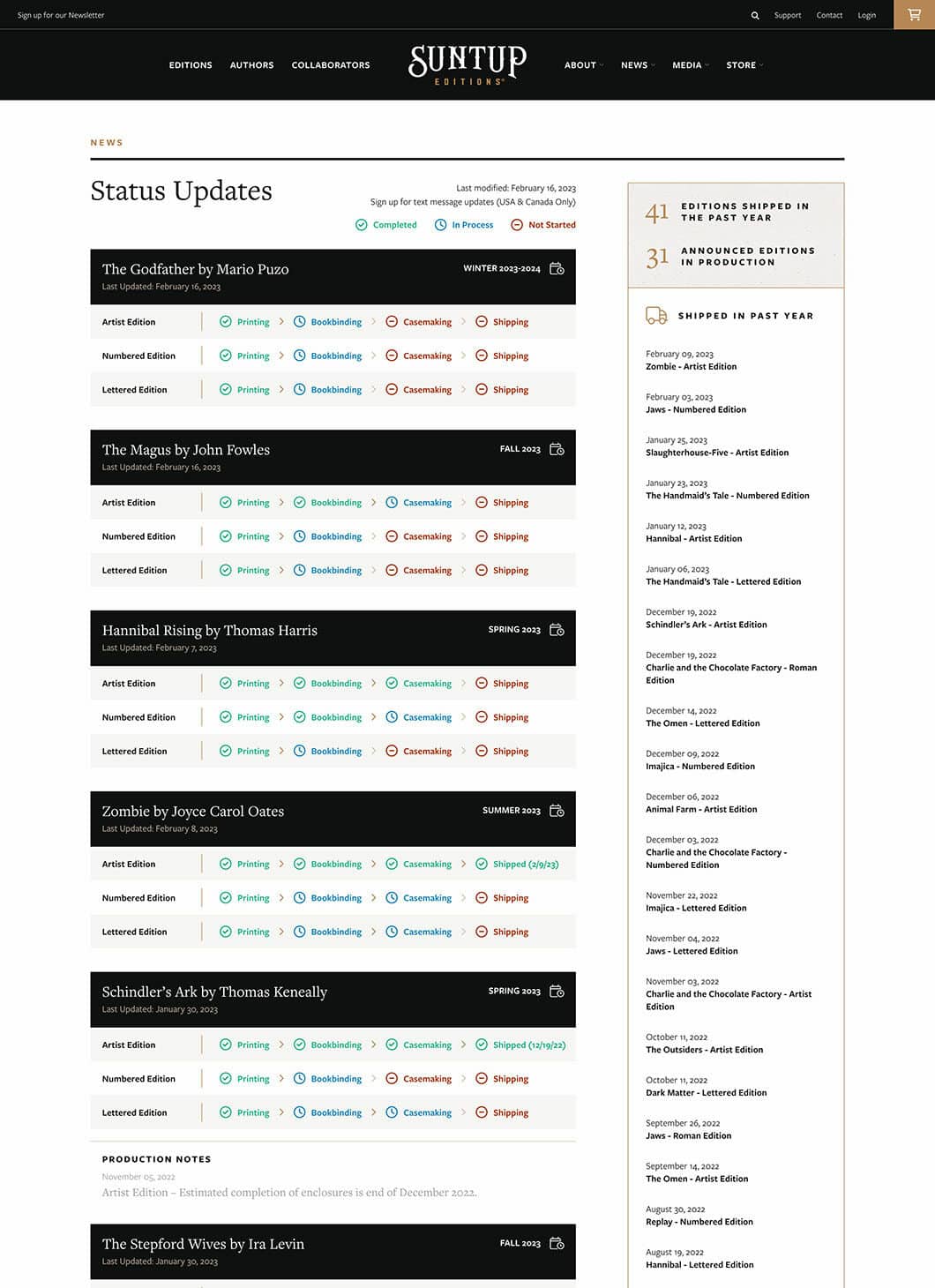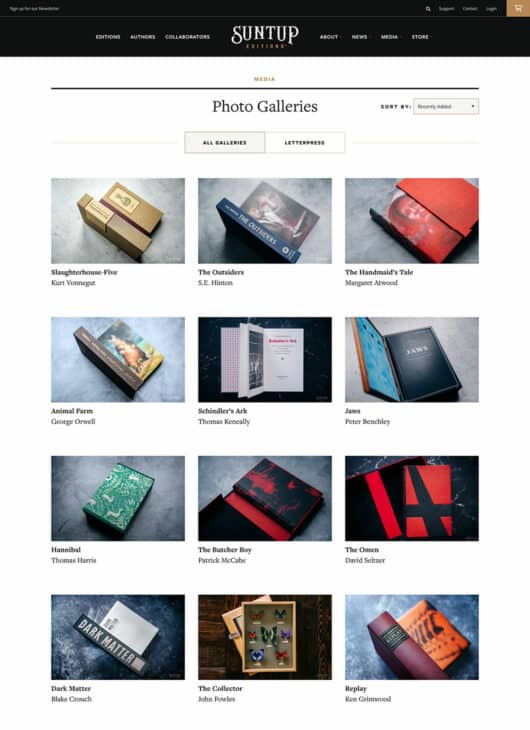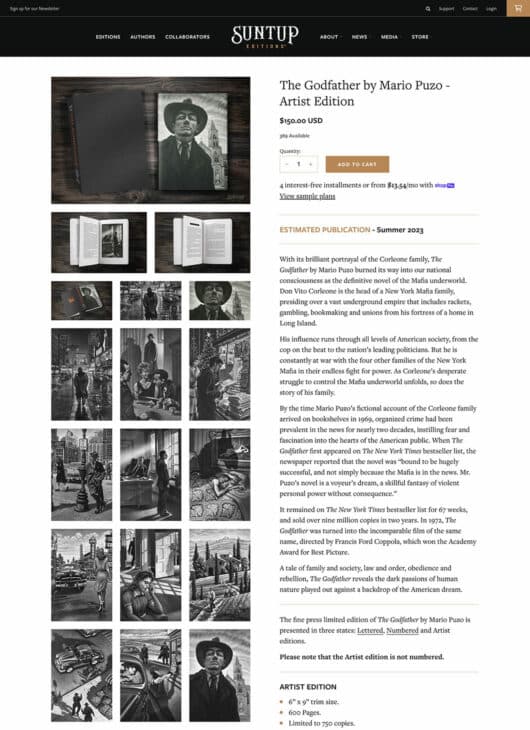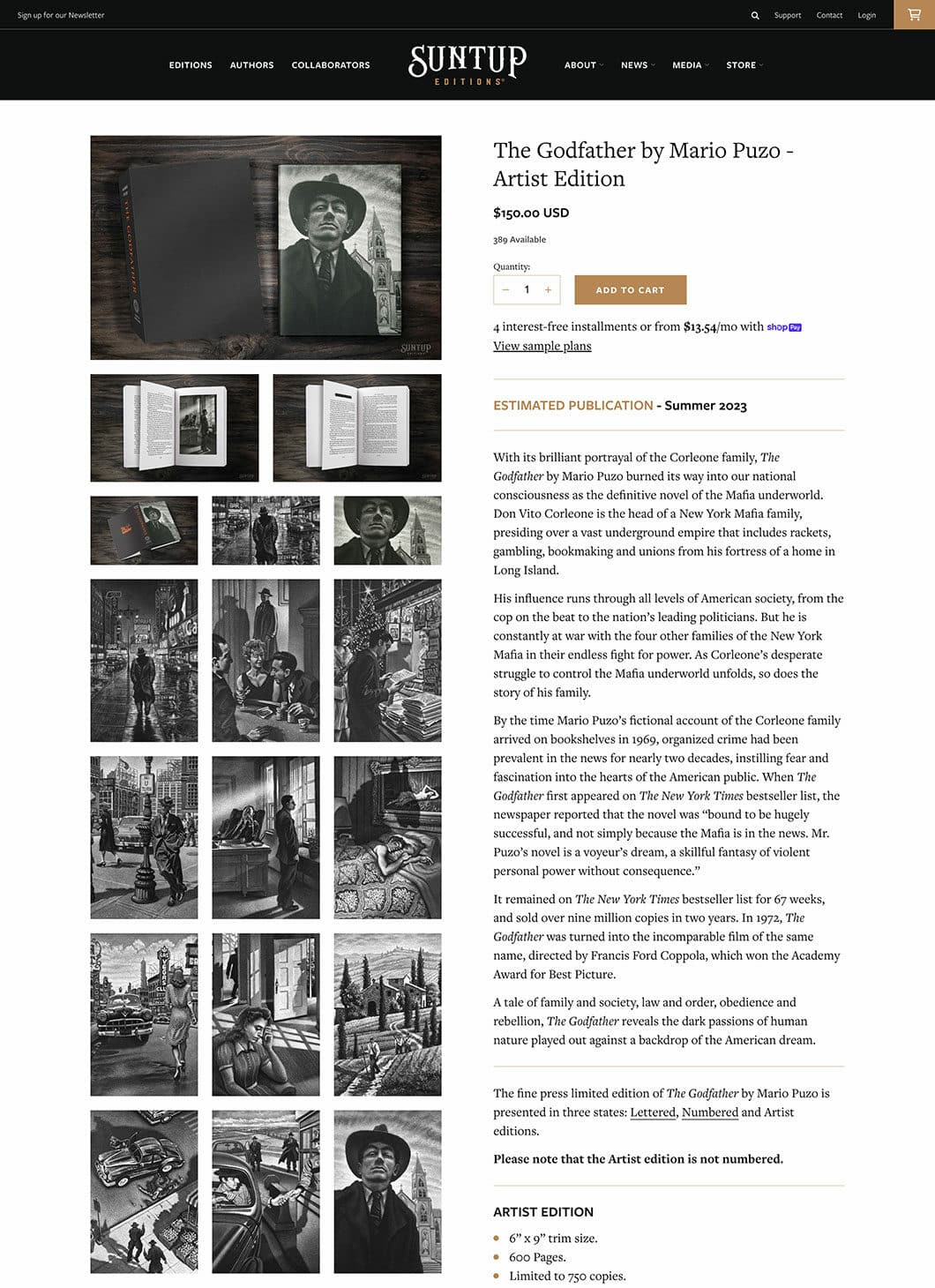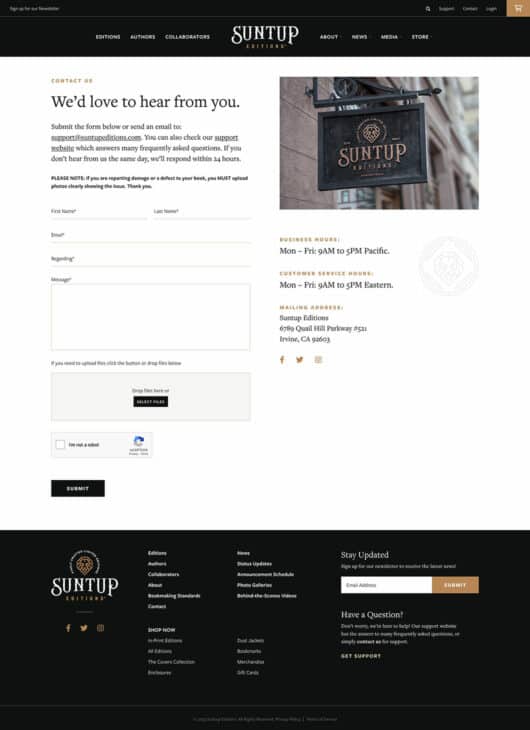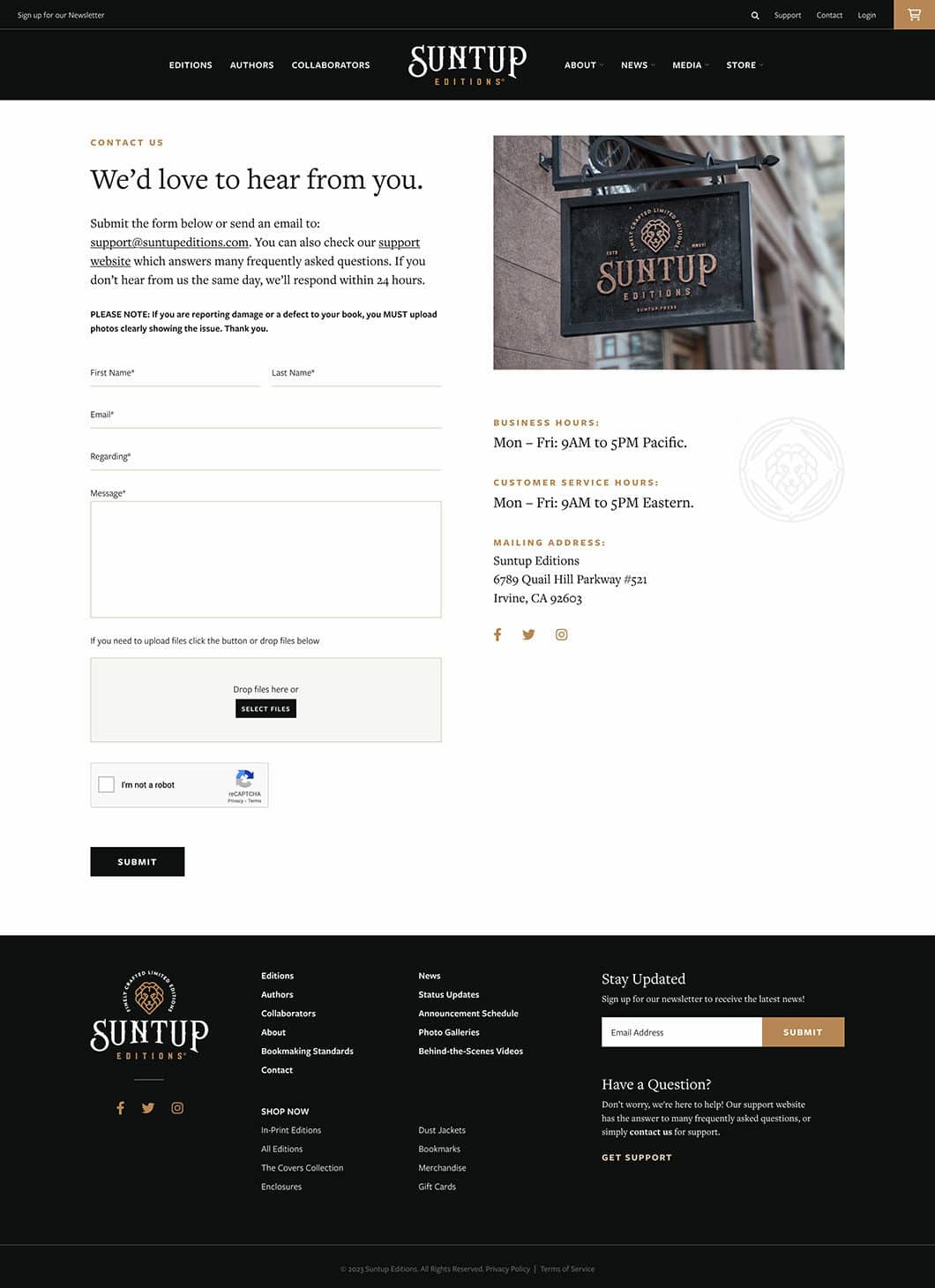 Are you looking for a reliable, skilled WordPress or Shopify developer? Are you an agency with overflow work and you need someone to be a seamless extension of your in-house team? Learn more about my services and how I can help bring your design to life.
View Services