Premium Plugins for WP: A Personal Project
I recently completed a personal project in collaboration with my friends over at Balboa & Bedford focused on premium WordPress plugins. The project features a searchable, filterable directory of paid WordPress plugins, with the goal of making it a bit easier for the WordPress community to locate those for their projects. With only free plugins being in the built-in searchable repo, locating premium ones is basically done by callouts in freemium plugins, blog round up posts, Google searches and similar.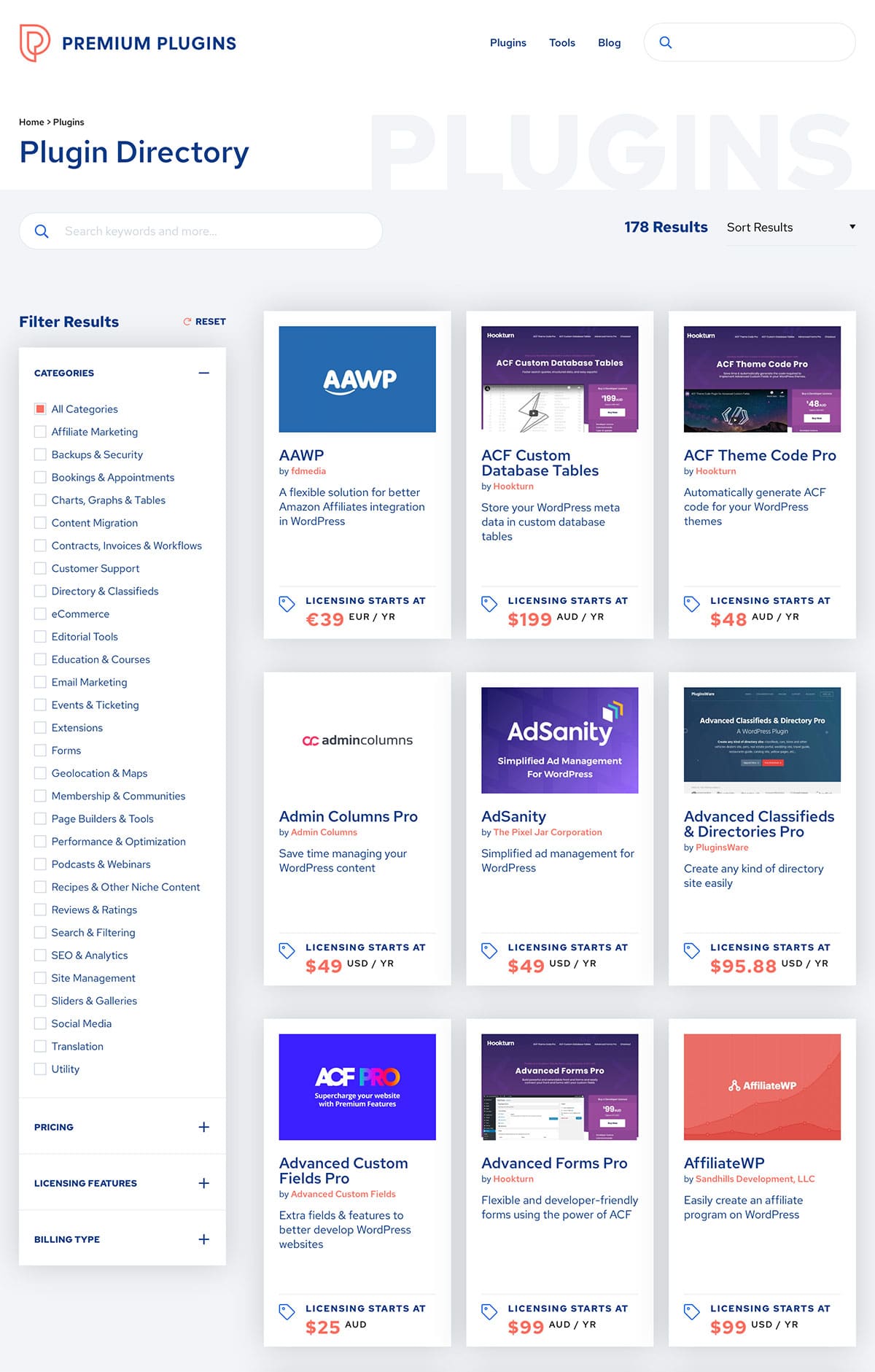 I've worked with WordPress for ~ 10 years now and I'd also consider myself an expert Google user and it was incredible how many plugins we came across for this project that I had never heard of and that looked really cool. There are a lot of great options in the WordPress premium plugin space and hopefully this project makes it easier to find them.
Check it out @ https://premium-plugins.com