Tools for Pixel-Perfect WordPress Theme Development
As a WordPress developer who has specialized in taking provided design files and matching them in WordPress for 10+ years now, I've found a few tools that I recommend to assist in pixel-perfect execution of designs. Having a strong attention to detail is what I'm frequently complimented on and these are the tools that help me with those design details.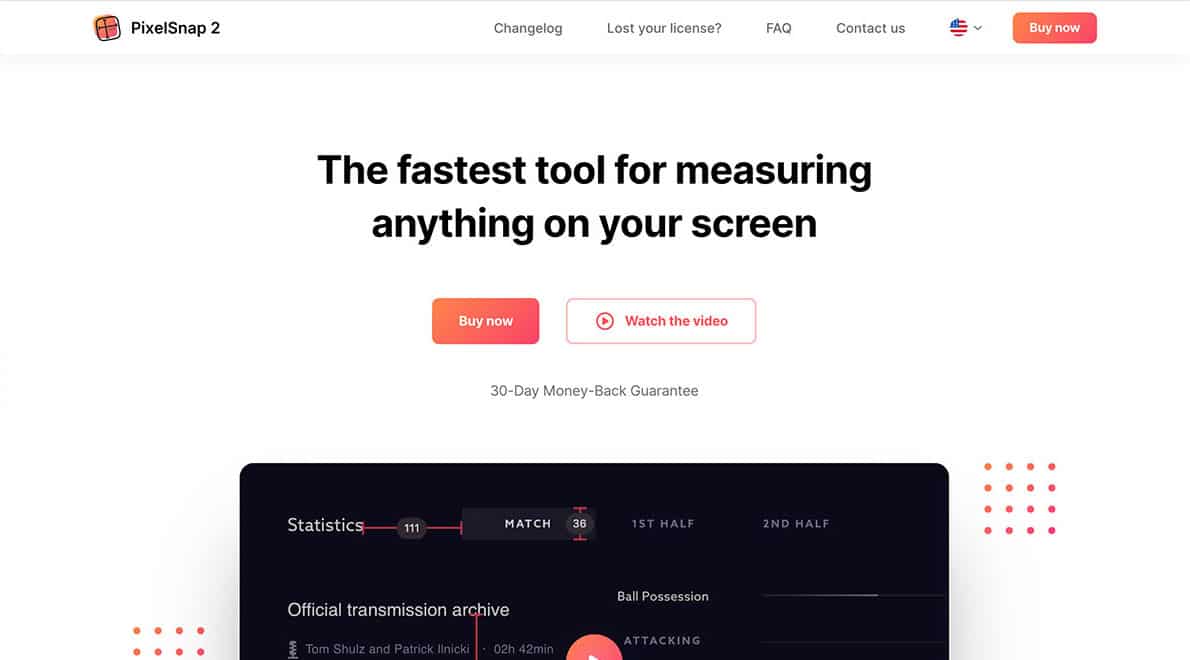 PixelSnap 2: This is a super handy measuring app that I've found extremely useful in making sure the spacing of elements is on point. Before using this app, I was primarily relying on Google Chrome extensions like Dimensions to do something similar. PixelSnap 2 is just by far superior due to the fact you can hold multiple dimensions, add horizontal/vertical guides and adjust tolerance for colors when measuring between two items. This has become a tool I really rely on when tightening up spacing on any WordPress development project.
Avocode: I work with all kinds of design files whether it's Figma, Sketch, Photoshop, etc. I'm not overly reliant on the CSS generated by some of these design tools but it is extremely helpful on certain elements, namely box shadows, text shadows, letter spacing and those kind of details. When a design isn't done in a design program that makes pulling those specifics easy to access, Avocode is a handy tool. It's also nice to switch between projects across different design programs without jumping in between all the programs.
ProjectHuddle: This is the newest item in my toolbox for getting client feedback on builds. Clients can easily leave notes directly on the staging site regarding anything they'd like edited. One of my favorite things is it collects handy data like their browser & screen size, as well. If a client decides to tweak a design and they want to adjust a color or spacing or similar, this tool creates a path for them to easily leave that feedback.
No client wants to trust a developer to build their designs and get a design back that is just kind of similar to what they were looking for. By leveraging tools that make it easy to access & execute the finer details of design, you can ensure the accuracy of your work and make sure clients leave happy.
Have a design you need built to pixel-perfect accuracy? Let's chat.