Kitchen Confidante
A Photoshop to WordPress Project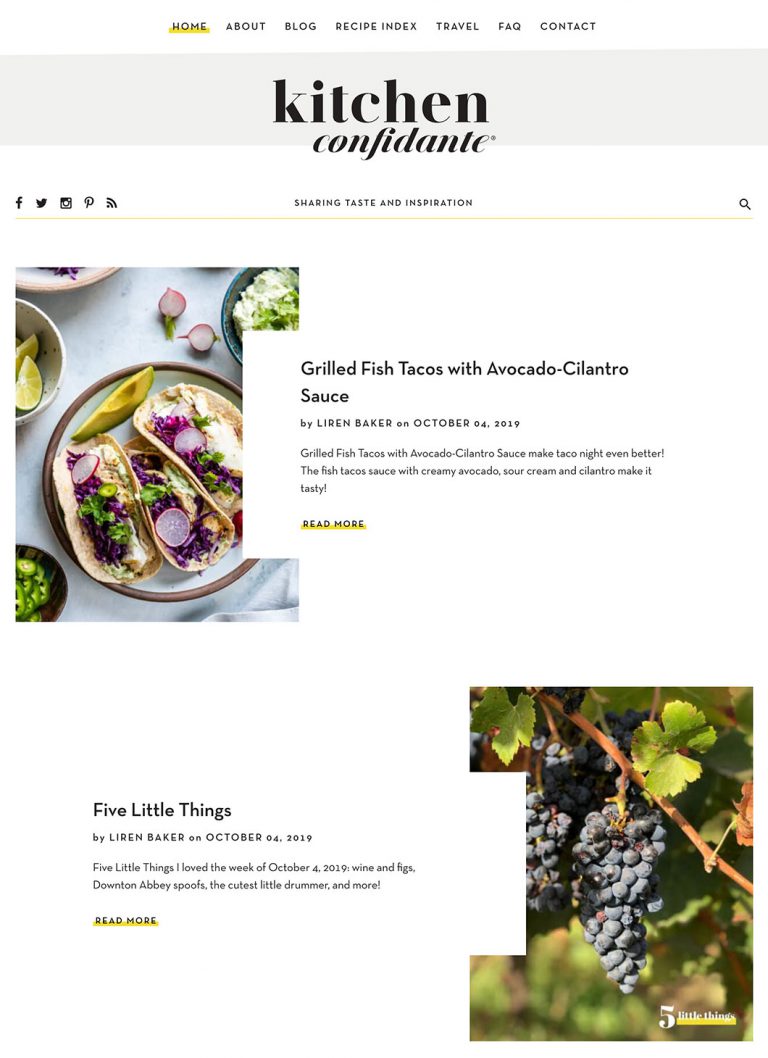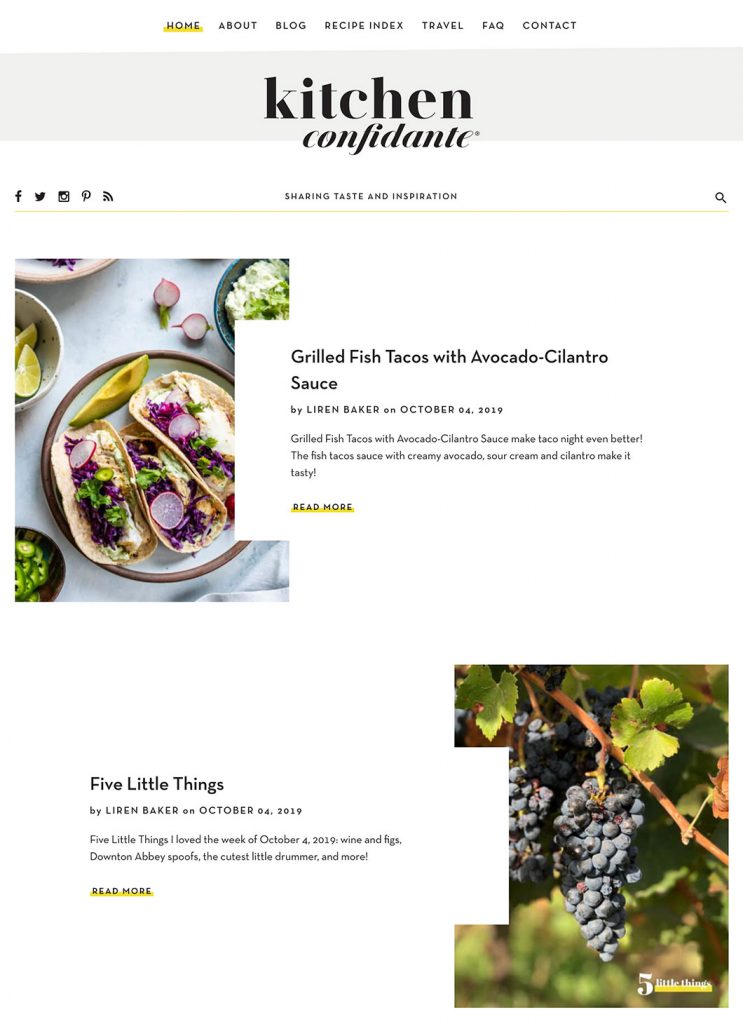 It's always fun to bring beautiful designs to life with WordPress and this design was no exception. Megan Gray was the designer and her work is always top notch. Liren (of Kitchen Confidante) was a pleasure to work with, as well!
Notable Website Features
Recipe plugin customization
Recipe indexation & search
Custom comment styling
MailChimp integration
Visit Website
Designed By
Kitchen Confidante was designed by Megan Gray. PSD files were handed off to be turned into a custom WordPress theme.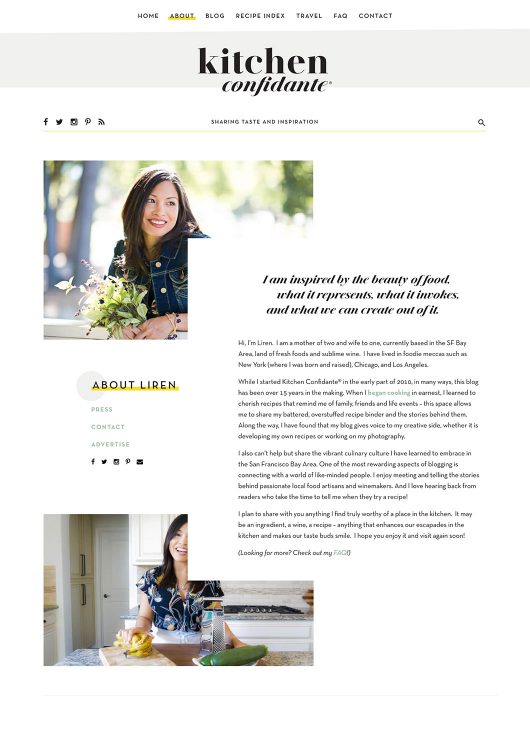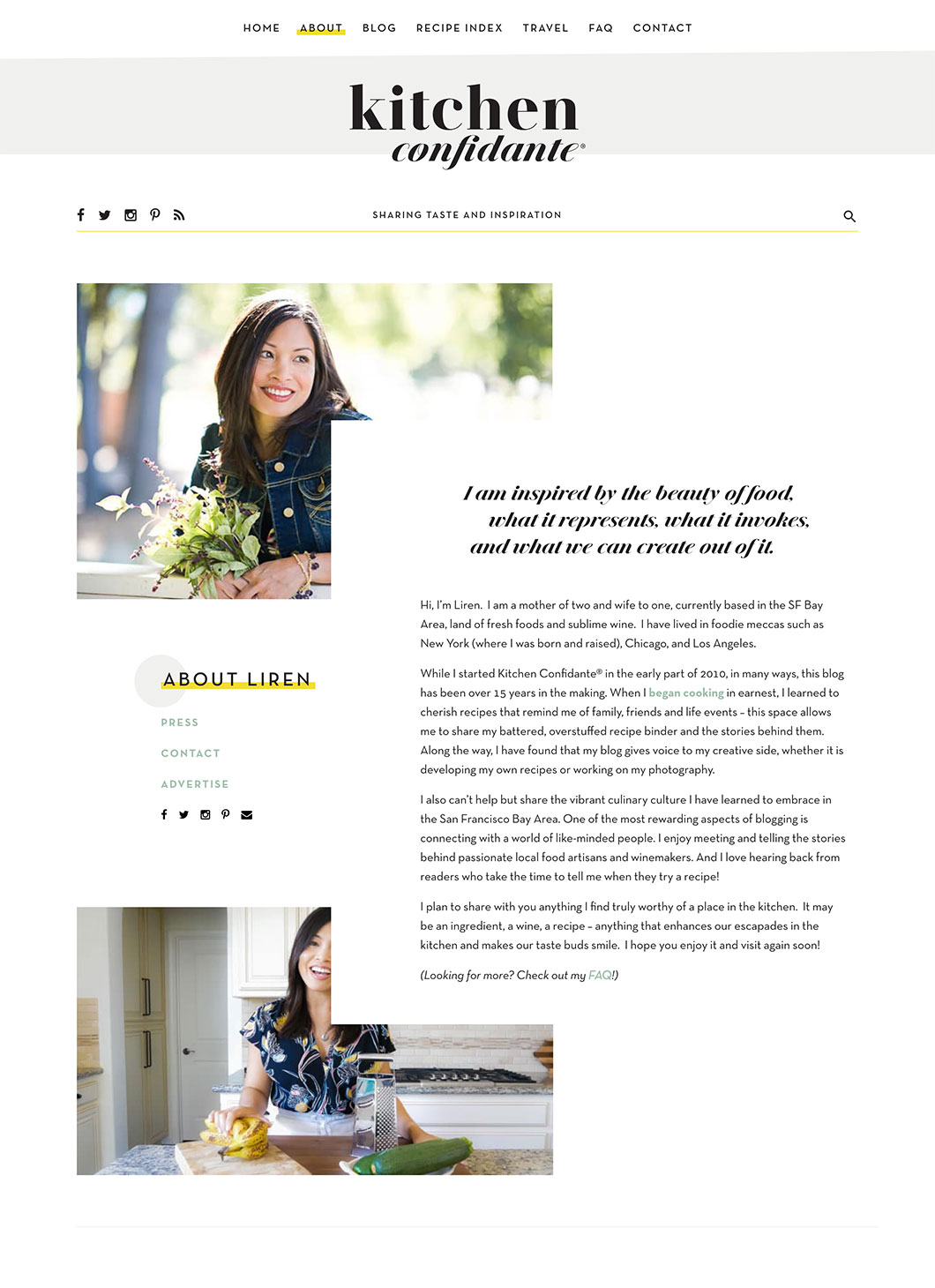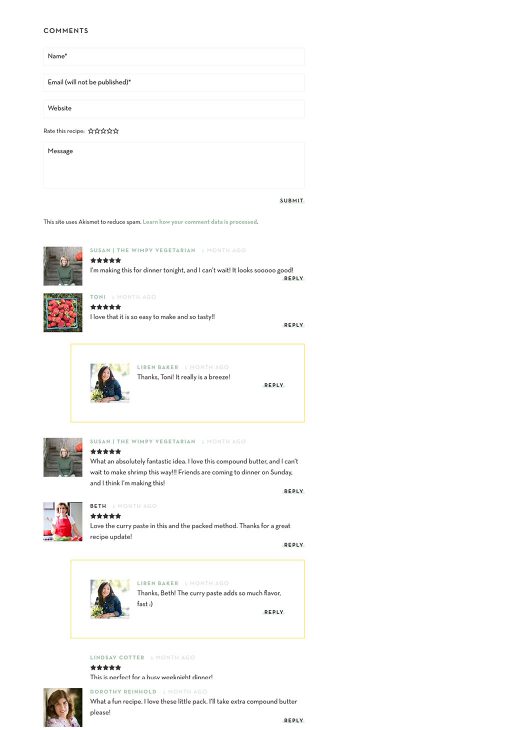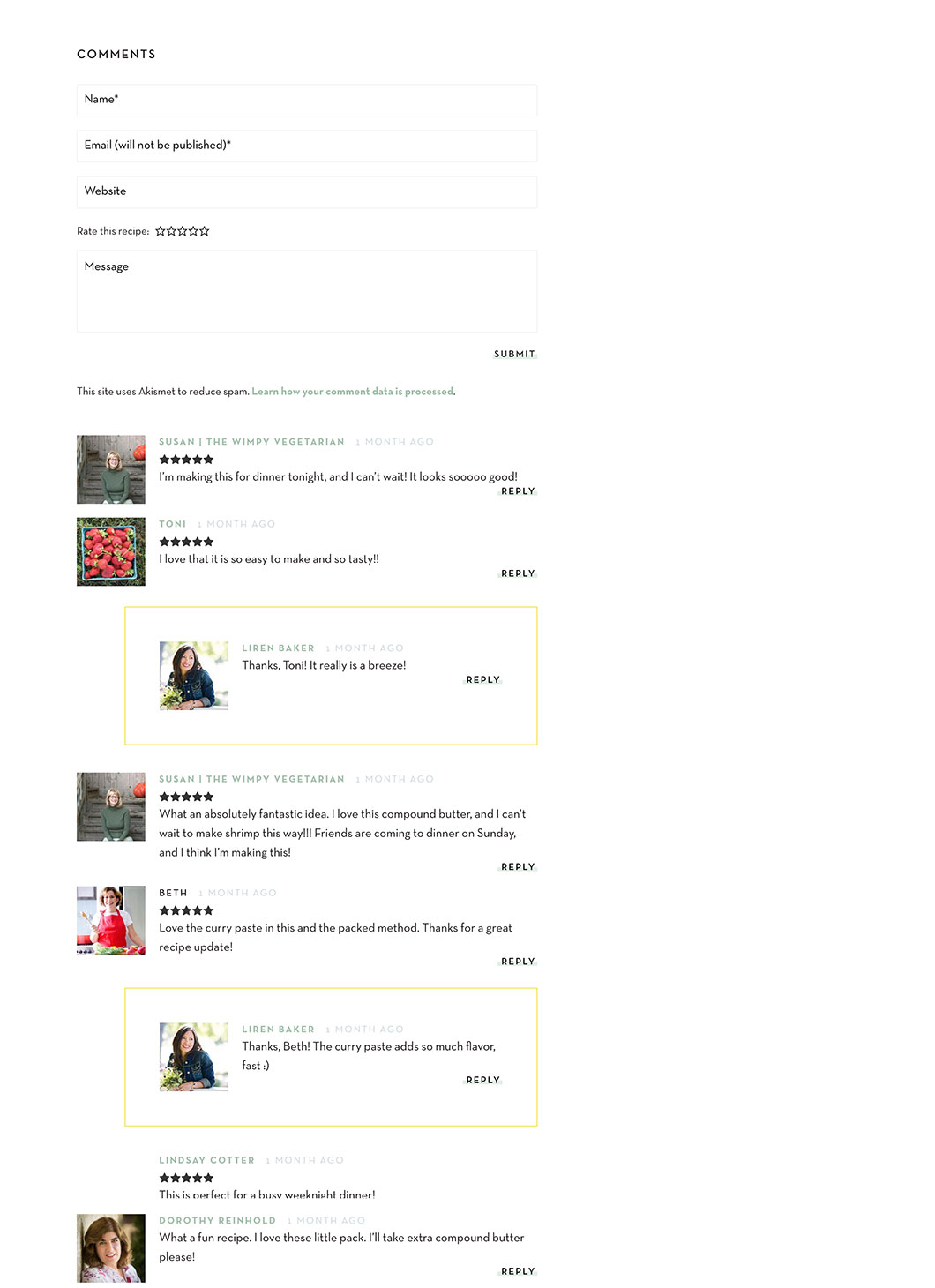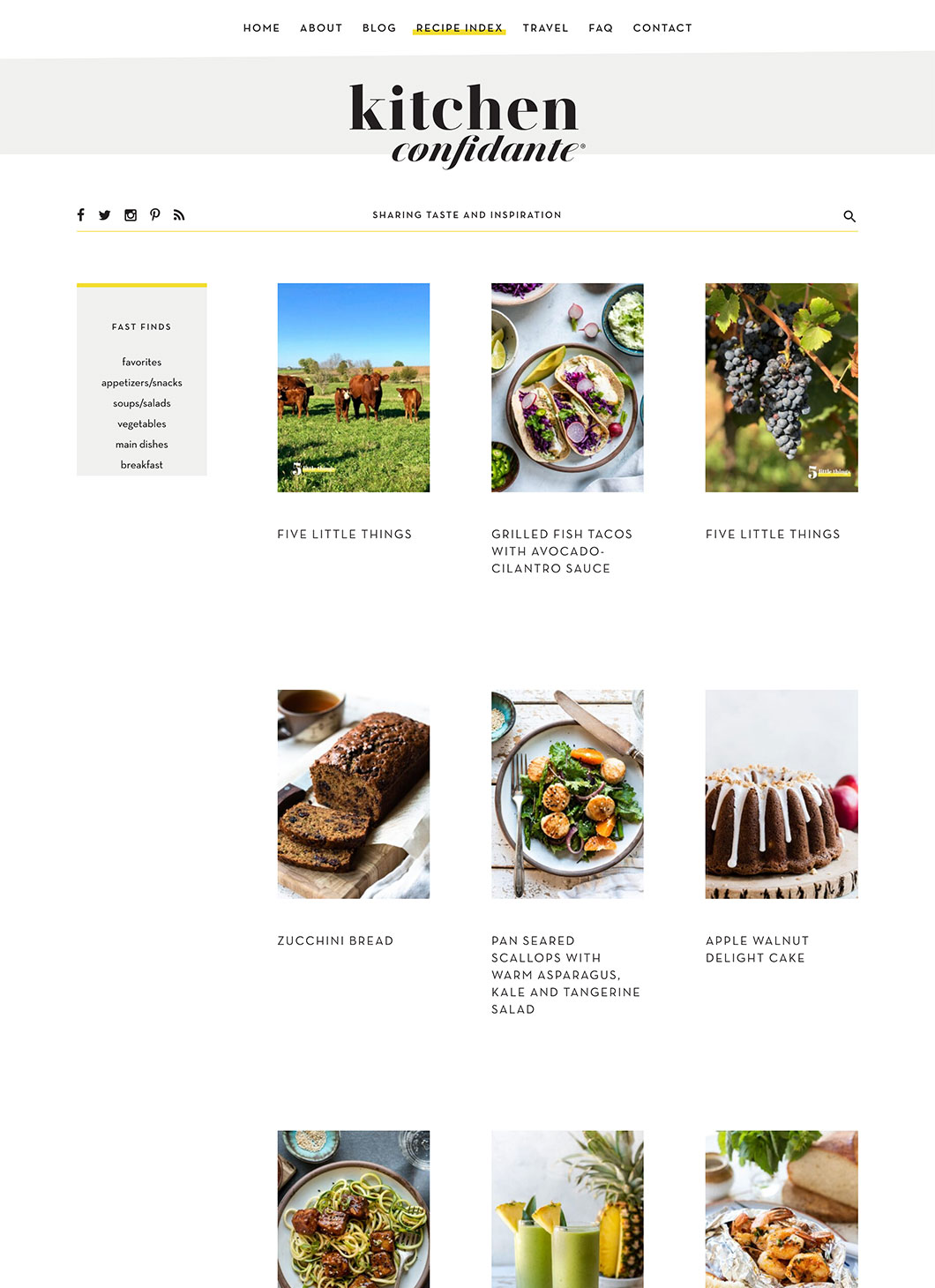 Are you looking for a reliable, skilled WordPress or Shopify developer? Are you an agency with overflow work and you need someone to be a seamless extension of your in-house team? Learn more about my services and how I can help bring your design to life.
View Services